Creating an account is easy. Please follow the steps below to get started.
Please note, if you're an existing customer and signed in using a Magic Link before, you'll need to create an account to manage your account.
1. Head to our site and click the person icon at the top corner of your window - or click here.
2. Click Create an account.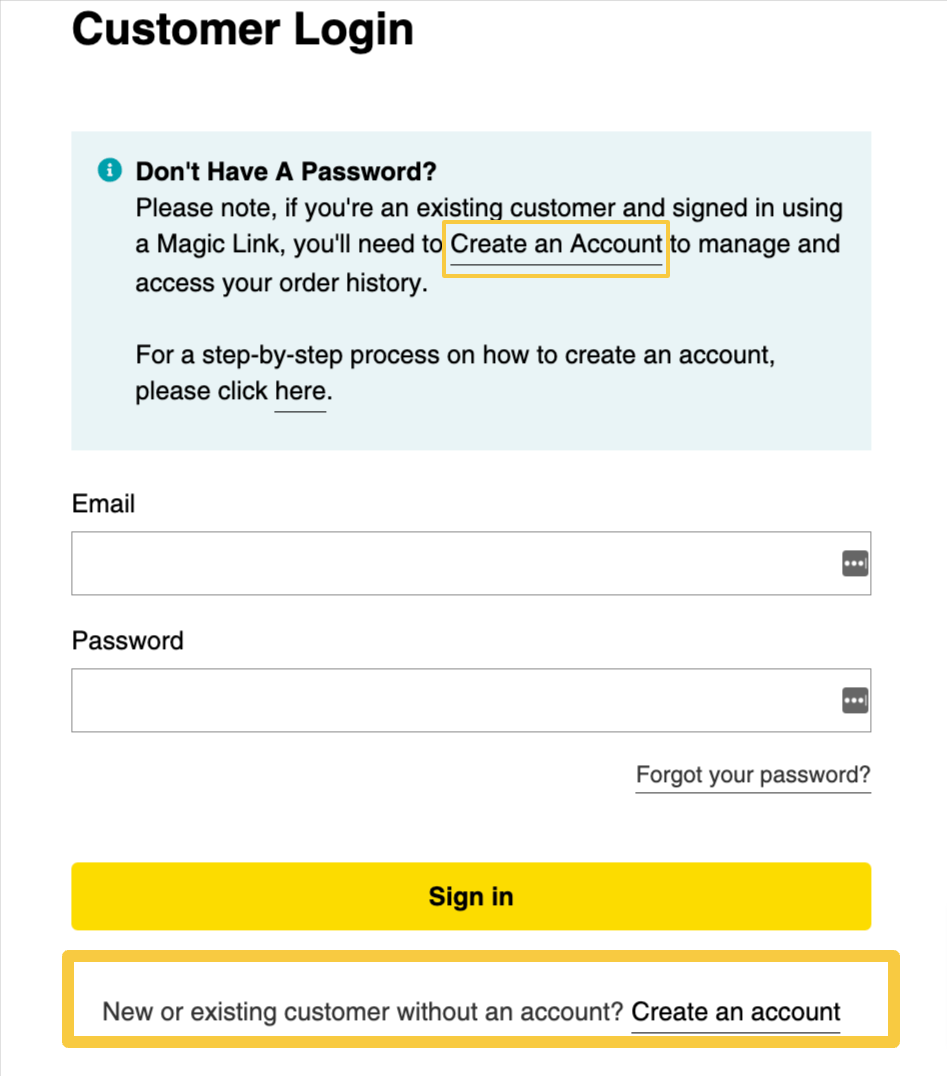 3. Fill out the required fields (First Name, Last Name, Email Address, Password), then click Create account.
Please note, if you're an existing customer creating an account for the first time, please use the email address associated with your Lumin orders.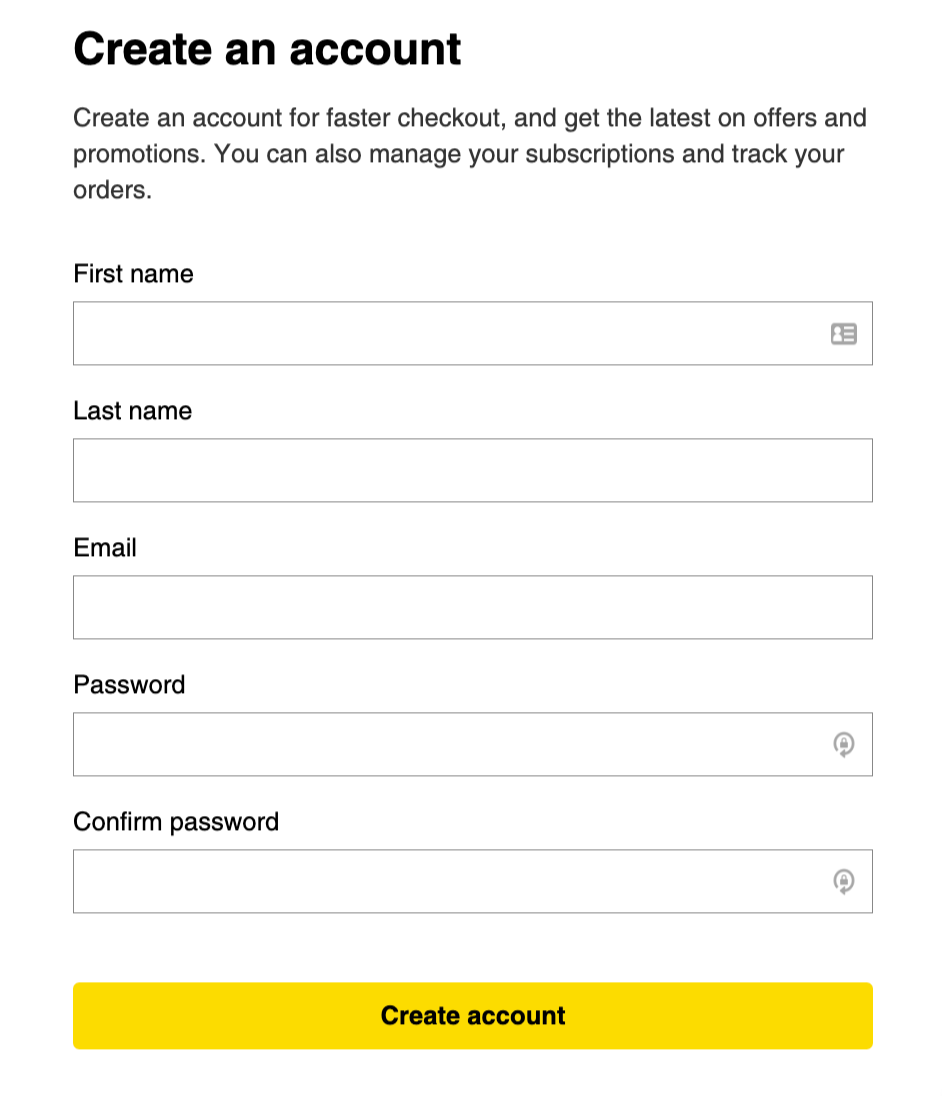 4. Once you've clicked, Create account, you'll be sent an email asking you to verify your email address. Once you've located the email titled "Customer account activation", click Activate your account.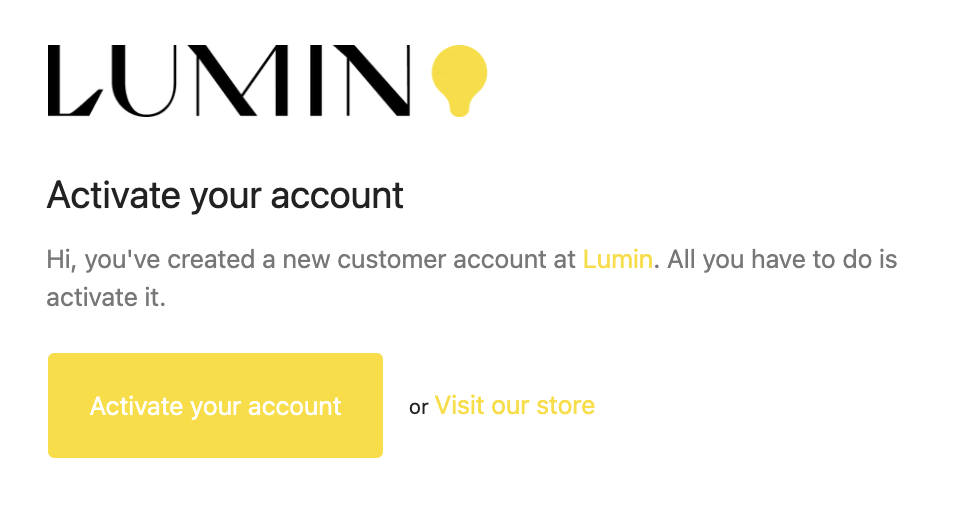 5. Once you've verified your email address, you'll be able to sign in with your Email and Password.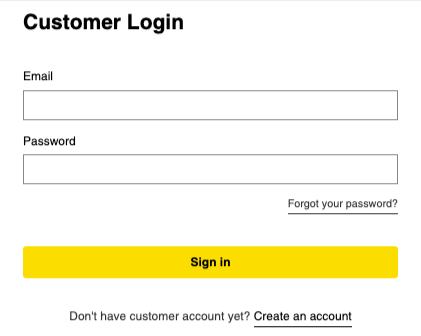 💡 Located in Mexico? Please check the FAQ article below!
I don't have the option to create an account and use a password, how do I login to my account?